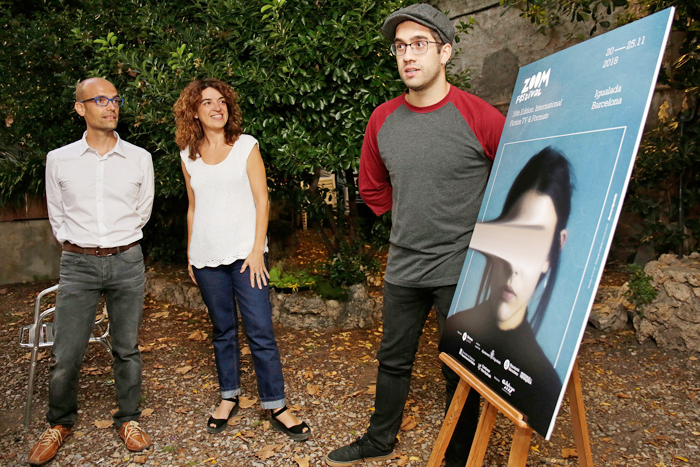 Zoom Festival presents its new image, created by the designer Nil Morist
On Tuesday, 25th of September, the Zoom Festival presented its image for the 16th edition of the event, which will be held from 20th to 25th of November in Igualada. The poster has been created by the designer Nil Morist, born in Igualada on 1991. He is graduated in Arts and Design at the Massana School of Barcelona and has been a former Graphic design student at Gaspar Camps Art School in Igualada. Morist displayed his work at the International Childhood's Exhibition in Bologna, Italy, and has participated in projects such as Active Graphics. He currently works as a teacher at Gaspar Art School and also as an autonomous designer.
According to Morist, the Zoom's 2018 image «aims to build bonds between the viewer and the content through the eyes». For him, the screen is «like a window, a mirror that questions us, a surface that accompanies, transports and absorbs us». Thus, this year's poster aims to capture this «round trip» relationship between the public and the television content that, according to Morist, «creates atmospheres, emotions and feelings».