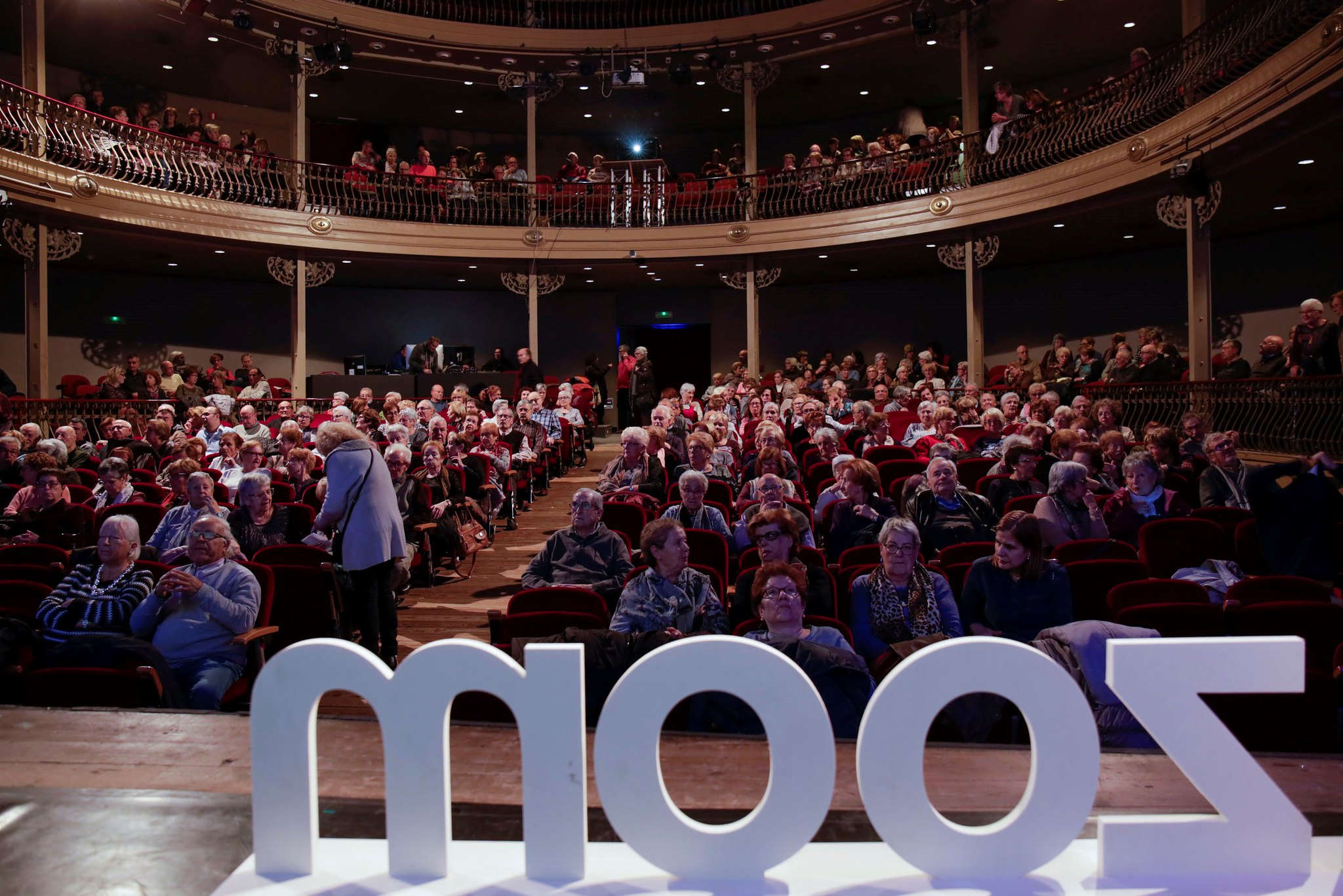 Sixty projects have entered the 17th edition of the Zoom Festival
60 TV entertainment shows, documentaries, sport programmes, and other non-fiction genres, as well as the traditional TV movies and mini-series have entered the contest for the awards of the 17th edition of the Zoom Festival, which will take place in Igualada and Barcelona from the 25th of November to the 1st of December.
The changes in the Festival format, which now incorporates other genres and themes beyond TV fiction, have incentivised the registration of new projects, which have doubled since last year. The Festival is pleased that these changes have been welcome by the sector, and which has now become the International Festival of Audiovisual Content of Catalonia.  The Zoom Festival is getting ready for a very busy edition, full of novelties. There will be a series of events in universities and media academies in Barcelona while keeping its main venue in Igualada. The Festival will be complemented with the Zoom Series section, with premiers and presentations of popular shows, and also with Zoom Km0, with local productions.
The TV Formats Talent Campus will showcase new talent to producers and TV networks. The Fiction Pilots Showcase, co-organised with Serielizados, has already taken place in Barcelona and Madrid, and the pilots selected there will be screened during the Zoom Festival, with the awarded pilots being announced during the Closing Ceremony. Furthermore, the selected formats in the non-fiction categories will be reviewed by university students in the ZoomClass both in Barcelona and Igualada.
There will be a selection of projects amongst all of those which have registered. Those that are selected will opt for the Zoom Awards, which will be awarded by a jury made up by professionals from the sector: Best Entertainment Format, Best Fiction, Best Information Programme, Best Cultural Programme, and Best Sports Programme. On the other hand, university students will decide the Best Youtuber Award and the Best Instagramer Award, taking into account the audiovisual content.