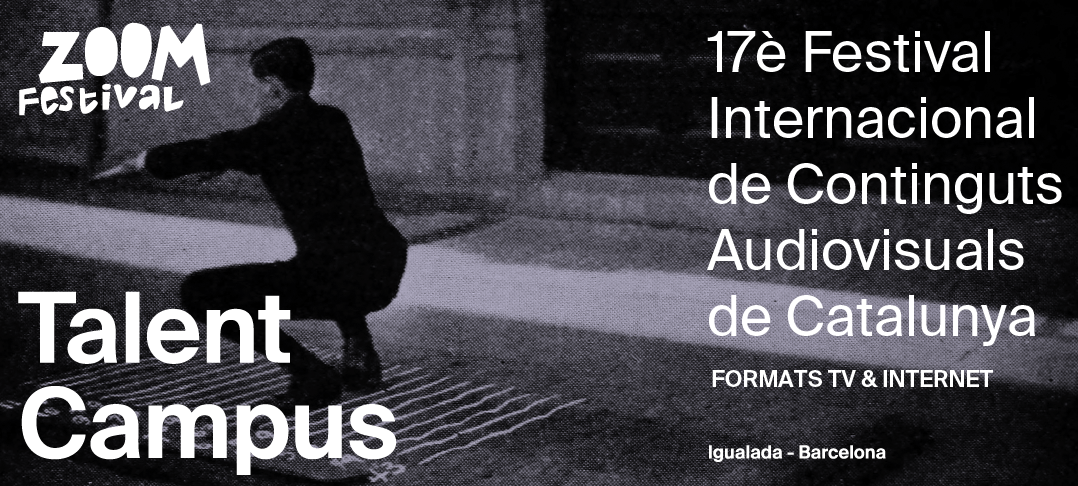 The 3rd TV Formats Talent Campus is under way
Registration is open to take part in the 3rd TV Formats Talent Campus organised by the Zoom Festival, the International Audiovisual Content Festival of Catalonia, which will take place between the 26th of November and the 1st of December in Igualada and Barcelona. An opportunity to develop ideas for new TV formats or with the guidance and collaboration of sector professionals. Those people interested in taking part can now register their projects in the Festival's site: https://www.zoomfestival.org/talent-campus/
A maximum of 12 projects will be selected, and they will be able to take part in a training stage in Igualada, participating in the ZoomClass sessions with TV format professionals as well as individual tuition on the 28th and 29th of November. Furthermore, participants will present their projects in a pitch session before the industry (TV networks and producers), and will also take part in the Closing and Award ceremony, on the 30th of November.
In this edition, participants will receive the assessment of Toni Marín and Mario Daza, producers of programmes for large national and international TV networks.
For further information on TV Formats Talent Campus, you can check the Zoom Festival website.